Welcome to Absolute tile care
07962 532526
0161 969 1412
Bathroom, Kitchen, Hall Tile Polishing, Cleaning & Restoration
Click on image for our Gallery of work
Absolute Tile Care provide a service deep cleans, diamond polish, restoration, re-grouts and reseals of natural tiles, ceramic and porcelain tile cleaning in Manchester restores your bathroom, kitchen or Hall to the way it was when it was first fitted out. The beauty of marble, travertine, limestone and granite can be brought back to life, if your stone is not maintained then creates micro hiding places for dirt, oils, and bacteria. Marble polishing or Limestone, travertine cleaning and re-sealing helps keep your tiles clean sealed and well maintained. tile maintenance or granite maintenance is important so that germs or bacteria cannot survive in the stone.
The Natural Beauty of Natural Stone Tiles.

If your Kitchen, Bathroom or Hallway Tiles in Manchester are looking tired and in need of some care and maintenance you need Absolute Tile Care, specialised in Deep cleaning, sealing and restoring your marble, granite, travertine or limestone tiles in your Manchester home. To give Nu Life to your Floor tiles, natural tiles are a natural porous stone that require regular deep cleaning and sealing.

Let us the specialist make new your Bathroom Tile, we also offer a re-grouting service to make your Bathroom looking as good as it did when it was new. Your Kitchen can be one of the most used rooms in the house with lots of traffic giving your Natural tiles in your homes in Manchester a lot of wear and in needed of tile care and maintenance.
General Cleaning
It is Important to use the correct maintenance cleaning products ones that do not break down the sealant. We recommend Lithofin Easy Care click here to go to Care Shop
Click on Travertine picture to learn more about Travertine
Click on Marble picture to learn more about Marble
Click on Limestone picture to learn more about Limestone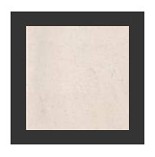 Click on Slate picture to learn more about Slate
Click on Granite picture to learn more about Granite
For tile restoration, cleaning, care or maintenance please call Absolute Tile Care 07962 532526.